ACDELCO OFFERINGS COVER SEVERAL APPLICATIONS

When it comes to transmission fluids, one size doesn't necessarily fit all.

That's why, when servicing a customer's transmission, it's important to check the specification to make sure you're using the right fluid. A misapplication could cause performance issues.

With that in mind, ACDelco offers a range of high-quality fluids for a variety of transmissions — from automatic to manual to dual clutch — that are designed to keep the gearboxes running smoothly.

For example, ACDelco GM OE DEXRON®-VI, DEXRON® ULV and ACDelco Gold ATF III automatic transmission fluids:
• Feature a synthetic formulation with high shear stability and oxidation resistance

• Provide superior year-round protection and performance

• Offer anti-wear protection to extend equipment life

• Help ensure smoother shifting and reduced shudder

• Help extend service life and performance
ACDelco DCT FFL-4 for Corvette
In addition to the above, ACDelco offers DCT FFL-4 transmission fluid that's designed for the Chevrolet Corvette C8, which is equipped with an advanced dual-clutch transmission that employs friction plates/clutches instead of a torque converter to launch the vehicle.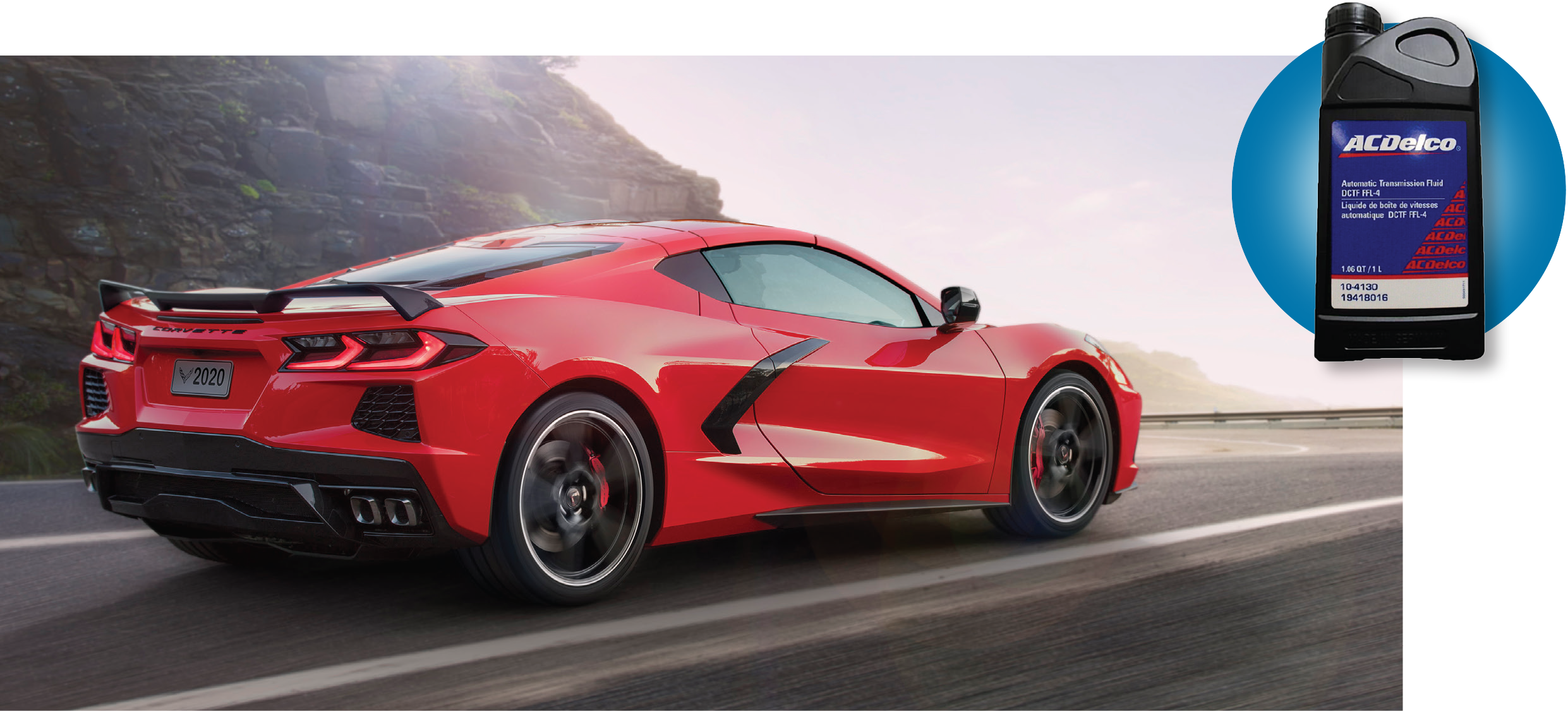 FFL-4 is vital for the proper maintenance and operation of the C8's dual-clutch transmission and provides the correct chemistry to properly protect it. The fluid also optimizes gear wear while enhancing friction stability for extended intervals at different temperatures.

To view the full line of available ACDelco transmission fluid products, visit ACDelco.com.

At-a-Glance: ACDelco Automatic Transmission Fluids
| Type | Available Quantities | Application |
| --- | --- | --- |
| DEXRON VI | Quart, Gallon or Drum | GM auto transmission where a DEXRON VI, earlier-generation DEXRON or AW-1 fluid is specified.1 |
| DEXRON ULV | Quart | Fully synthetic ultra-low viscosity for use in 10-speed transmissions. Not a suitable replacement for DEXRON III or DEXRON VI. |
| ATF Type III (H) | Quart, Gallon or Drum | GM auto transmissions from 2005-and-earlier model-year vehicles that are no longer under warranty, where the OEM previously specified DEXRON III H, DEXRON II or DEXRON ATF.2 |
---
Recommended for use in GM transmissions model year 2006 and newer calling for DEXRON®-VI and replaces DEXRON III (H) and DEXRON II (E). Also recommended for any other vehicle manufacturers that call for DEXRON®-VI, Type III or II (E).
Not recommended for use in newer automatic transmissions that require a GM DEXRON-VI, Ford MERCONLV, Ford MERCON SP or Ford MERCON V fluid for warranty coverage. Not recommended for continuously variable transmissions (CVTs).